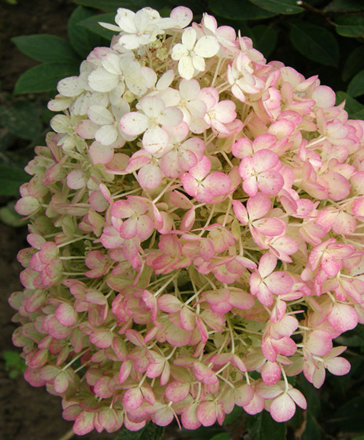 Plant Spotlight – Bobo Hardy Hydrangea
The Bobo Hardy Hydrangea is a new dwarf hydrangea that is sure to get attention! This showy shrub is showered in massive creamy white blooms in the summer months, offering a non-stop show until frost. The Bobo Hydrangea is a petite shrub, growing just 3 feet tall with a 3-4 foot spread and a mounding growth habit. The hydrangea blooms are held upright on sturdy stems and they continue to grow and lengthen as they bloom. During the autumn months, blooms may become a pinkish tone. Bobo Hardy Hydrangea thrives in full sun to part shade and does well in zones 3 – 8.
This petite shrub is a benefit to any landscape bed where space is limited. This plant does require regular watering in extreme heat. To inquire further about how All American can incorporate this showy specimen into your landscape, call the office at 402-408-0000.