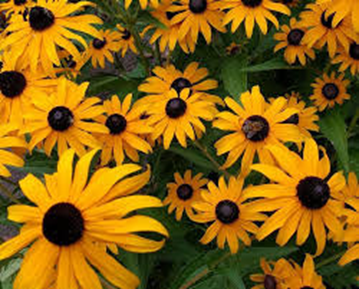 Plant Spotlight – Goldsturm Black-Eyed Susan
Goldsturm Black-Eyed Susan was the 1999 Perennial Plant of the Year, and for just cause! The hardy perennial boasts an array of bright golden yellow flowers atop of strong branching stems from mid-late summer months. Known for its brilliant color, this work horse plant is also loved by butterflies and ignored by deer. Steadfast and resilient, Black-Eyed Susan endures both drought and clay and is effortless to maintain. Goldsturm typically grows 18-24" tall by 24" wide, but does come in more petite varieties such as Little Gold Star and Viette's Little Suzy. Goldsturm Black-Eyed Susan is hardy to zones 4-9.
To inquire further about how All American can incorporate this fun, low-maintenance shrub into your landscape, call the office at 402-408-0000.