Retaining Walls in the Landscape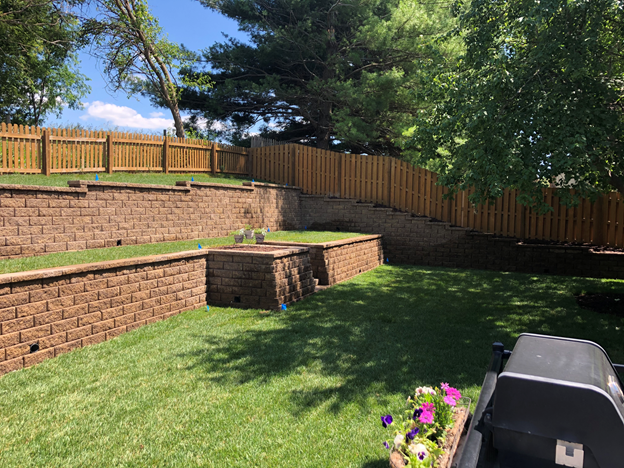 Retaining Walls in the Landscape
A retaining wall is a wall that holds back or "retains" the earth behind it. The force behind a large wall, keeping back loads of soil and water, can be immense, and significant expertise and skill is essential prior to embarking on such a project. Even a properly built wall could fail over time if the builder were to neglect to provide an appropriate outlet for runoff, as water pressure would ultimately develop to an unmanageable degree.
One of the most widespread roles of a retaining wall is to prevent erosion on hillsides in instances where the use of plants in mass to evade erosion is both detrimental and unrealistic. You are misjudging the opportunities for these constructions if you view them as erosion-combatants only. Think about how you are modifying the lay of the property on your land when you raise a retaining wall. An expanse of soil that is leaning and unworkable can be smoothed behind the wall to establish an outdoor living area, such as a patio, pool, or to incorporate fresh landscape garden beds.
Do not ignore the visual element of retaining walls. There are numerous methods that can be utilized to accentuate this piece, involving choosing a textile that is in sync with your complete project objectives. For example, select a charming, pure textile for installation that will add to your landscape design in the way that any superior hardscape traits do by nature. By contrast, concrete blocks are not incredibly natural-looking, which is sufficient in a landscape design where the natural look is not the intention. For example, if you have a patio fashioned from concrete pavers, then an adjacent retaining wall constructed with concrete blocks will complete it well.
To have a retaining wall designed into your landscape or outdoor space, call All American at 402-408-0000 today!