Water Features in the Landscape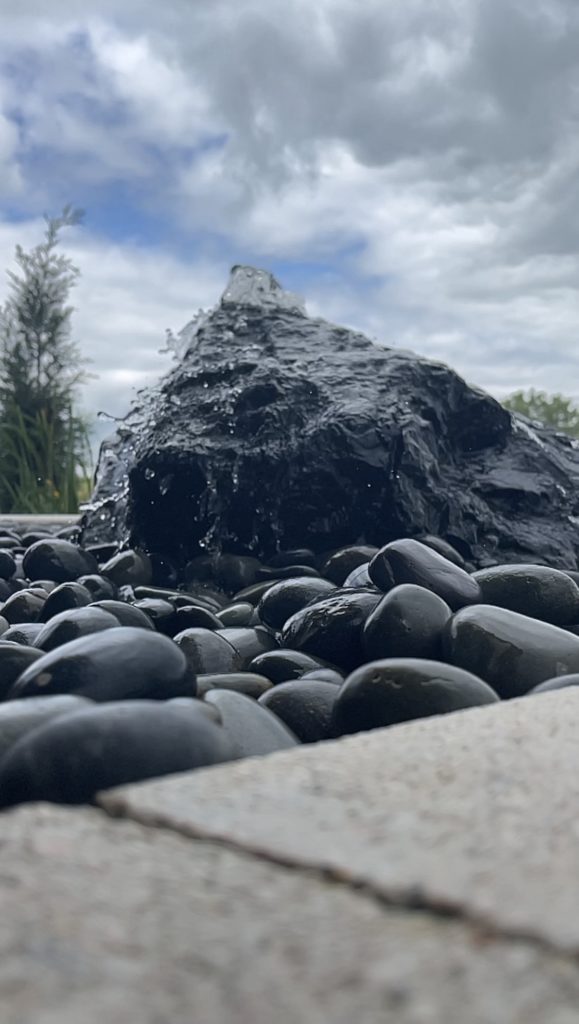 Streaming water is not only lovely to gaze at, but the sound is very soothing.  If you incorporate a landscape garden or paver patio, advantageously including a water feature into the design will often attract wildlife, such as butterflies and hummingbirds.  Water features are one of the rising trends for landscape features.
Amazingly, water features can be incorporated in to even the smallest of spaces—all you need is some sort of vessel or bowl. If you have an outlet nearby, a small pump can circulate the water. Water features can be as simple as a bubbling boulder or as extensive as a Koi pond with a waterfall. The options are only limited to your imagination and budget.
Decorative water features are bursting into residential landscapes all over the country as homeowners look for exclusive ways to increase the curb appeal of their home. Water features are an inimitable and attractive way to give your landscape a new look. Typically, a below ground basin holds the pump and water that recirculates through the structure of most water features. Fountains, bubblers, and patio ponds are swift and inexpensive landscape ideas to add a splash to your outdoor living spaces. Call All American today at 402-408-0000 to find a variety of fountain styles to suit your taste and budget.