Plant Spotlight – Weeping White Spruce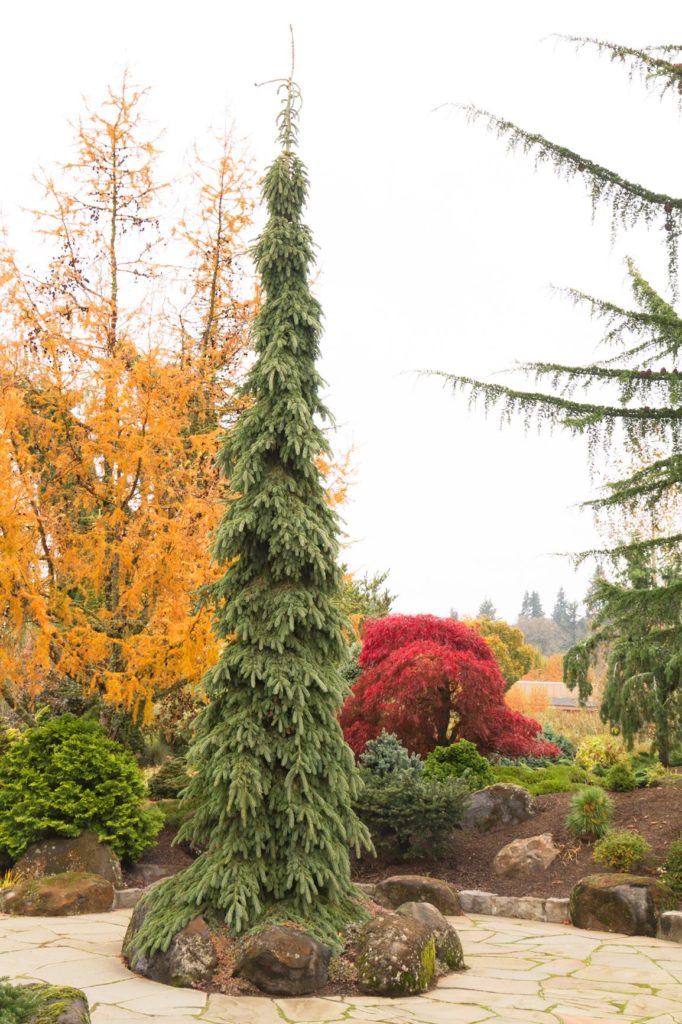 The Weeping White Spruce is a unique conifer with a fun, dangling branching habit.  This tree is known to be stately, with a very straight trunk and pendulous branches.  It is perfect for tight spaces.  The needles are green with a blue cast and prefer part shade to full sun.  Weeping White Spruce thrives best in well drained soils and does well in zones 2 – 7.  It typically grows to a height of 20-25 feet in 25 years with a mature spread of 4-5 feet.
This evergreen makes a superb accent specimen or does well planted in groups as a windbreak or for a screening effect.  It should be watered regularly in extreme heat for best performance but will require less water once established.
To inquire further about how All American can incorporate this evergreen elegance into your landscape, call the office at 402-408-0000.