Plant Spotlight – Taylor Juniper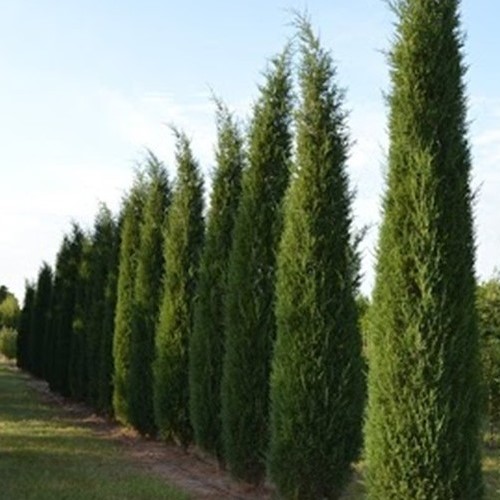 The Taylor Juniper is a Nebraska Statewide Arboretum introduction, making it ideal for any landscape bed, screen or accent plant. With its semi-soft blue-green foliage and columnar habit, this tree is fantastic for tight spaces, as an entryway accent or to add a vertical element to any landscape space. Taylor Juniper is a moderate growing tree that reaches 30 feet tall and 3 feet wide and performs best in a full sun landscape. This juniper is hardy in zones 3-9 and does not require much water once established.
Taylor Juniper is a bird friendly specimen that is easy to care for and offers year-round interest. To inquire further about how All American can incorporate this trendy specimen into your landscape, call the office at 402-408-0000.