Plant Spotlight – Palm Sedge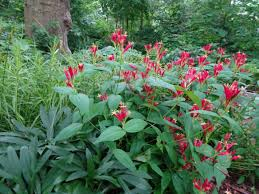 Palm Sedge is a dense, clump-forming plant known for its foliage.  The plant generates stiff, rigid stems that typically grow to 20 inches tall with 8 inches of pointed, grass-like, light green foliage extending from the stem ends.  Palm Sedge is a Missouri native and spreads via rhizomes.  It is also self-seeding.  The sedge is easily grown in average, medium to wet soil in full sun to part shade.  The species does well in some shade but tends to flop in too much shade.  It thrives in zones 4-9.
Palm Sedge gets its name from the leaves that somewhat superficially resemble miniature palm fronds. To inquire further about how All American can incorporate this water-loving specimen into your landscape, call the office at 402-408-0000.