Paver Patios – A Landscape Extension with Flair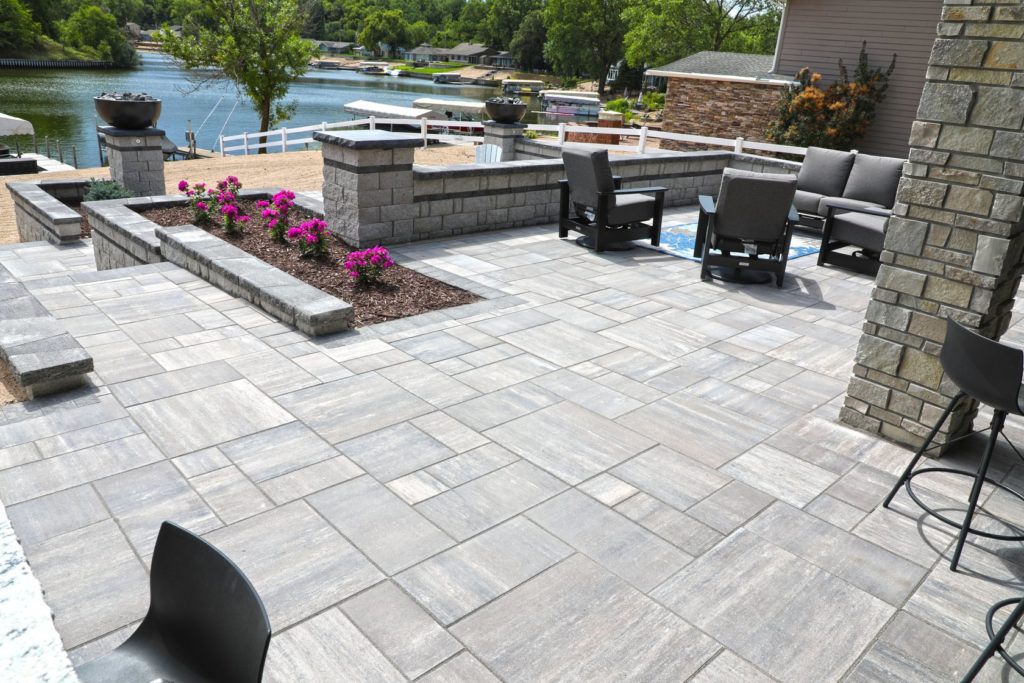 The outdoor space that you enjoy is an addition to the space you live within. The most common way to augment it and develop the beauty and usable space is with a paver patio installation. Paver patio systems ensure easy upkeep, and in addition, they pose incomparable resilience to endure the freeze/thaw that the Midwest seems to experience. Weoffer skilled and precise landscape designs, as well as install of the product to code, and the care of several patio pavers, natural stone, and walkways to name a few. Patios can be comprised of a variety of different materials, but we are certain that our pavers products are the finest offered.
There is a considerable amount of benefit that paver patios offer to the homeowner. First and foremost, they create a clean, usable space that gives your outdoor space a timeless, finished look for enjoyment and entertaining. Paver patios, unlike concrete patios, do not suffer from freeze/thaw effects that we experience in the area. They also do not call for staining to uphold the exquisiteness or efficiency of the design. Due to the way they are "sealed", paver patios rarely need to be weeded, as the joints are mortared together with a special sand product. Once the sand sets, it becomes very firm and locks between the paver joints while still retaining flexibility and providing a long lasting, durable material. From different shapes and sizes to changing up colors and materials, the options with paver patios and design are nearly endless. To inquire how All American can estimate to install a paver patio for you as a homeowner, call our office at 402-408-0000.