Free Standing Walls in the Landscape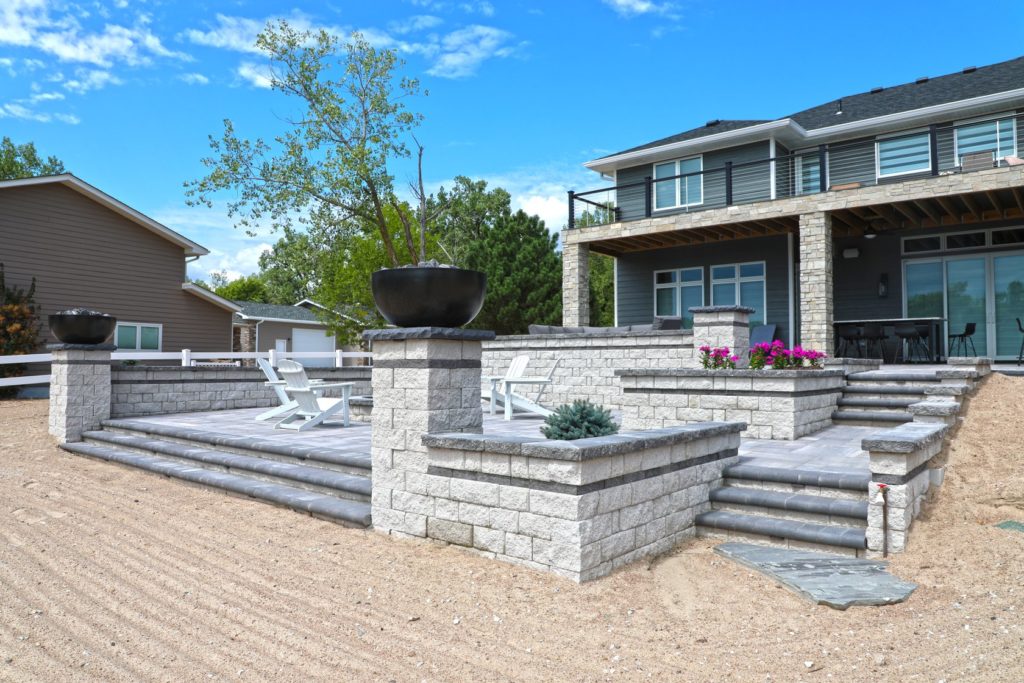 Freestanding walls are not the same as segmental retaining walls. Freestanding walls are not employed to keep back soil as with a retaining wall, moreover they are entirely ornate, yet still an exceptionally purposeful component in a hardscape design. The supplement of a freestanding wall to a paver patio can alter the area into an outdoor living space. A small wall with a granite cap can deliver supplementary informal seating and provide a poised visual presence to your hardscape design. They are also exceptionally vibrant with lighted stone pillar accents or any type of landscape lighting!
If you possess a custom paver patio, contemplate adjoining it with freestanding walls. This stimulates the extension of the indoor-outdoor experience as you travel from the home through the sliding glass door and onto the patio. You can also embellish the wall with suitable landscaping on the surface edges, combining plants like veggies and herbs to utilize while grilling. Insert landscape lighting to the walls to shed light on the area from the ground up, fostering safe travel and increasing atmosphere.
To have a free standing wall designed into your landscape or outdoor space, call All American at 402-408-0000 today!