Fire Features for Outdoor Entertaining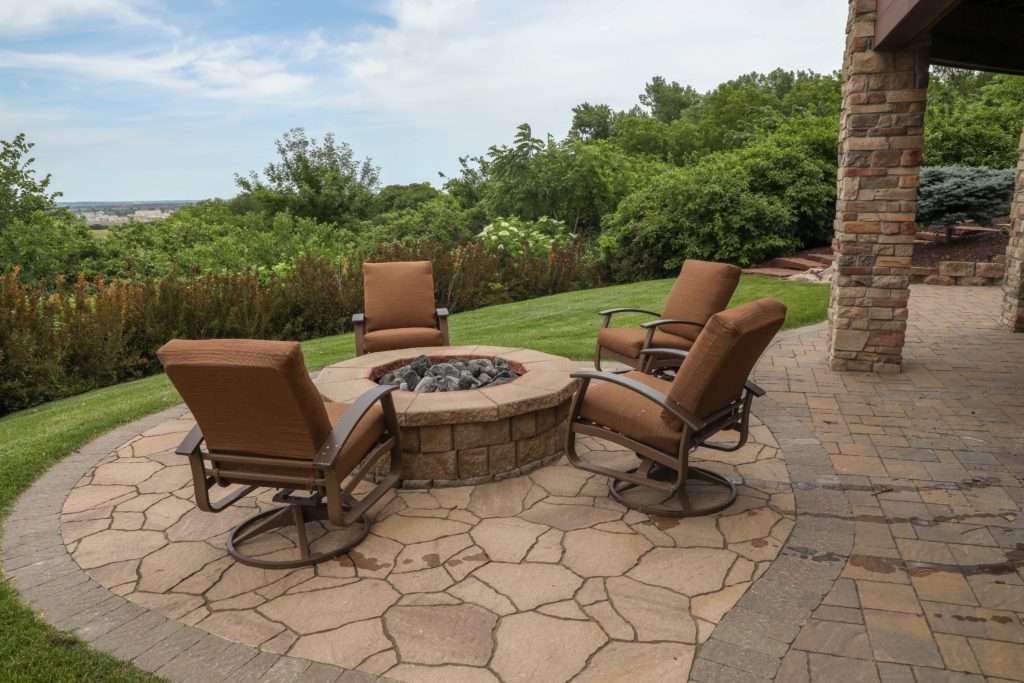 Fire is a genuine invite to a gathering, so when integrating a fire pit into your landscape, it is essential to consider where to put it and what to surround it with. While a fire pit is a component that stands on its own, paying attention to placement in the landscape is important. A fire pit can be a part of a paver patio, and it is typically a structure that is utilized after a meal and should contain its own space. Preferably, this space would be close by the central outdoor area, but not too close, and the path connecting them can be well-defined.
Though the patio you build for your fire pit should be distinct, it will look lost if you do not link it to the home with the resources chosen to build the feature. For a rustic appearance, contemplate a ground-level fire pit hemmed in an irregular, free-form stone, such as flagstone. If the idea is a more lustrous flair, you may choose a gas pit, which can be filled with various items. Remember to be mindful of traffic flow when planning fire pit location, as it is vital to getting a comfy space that will be utilized repeatedly.
To inquire further about how All American can incorporate a fire pit into your landscape, call the office at 402-408-0000.